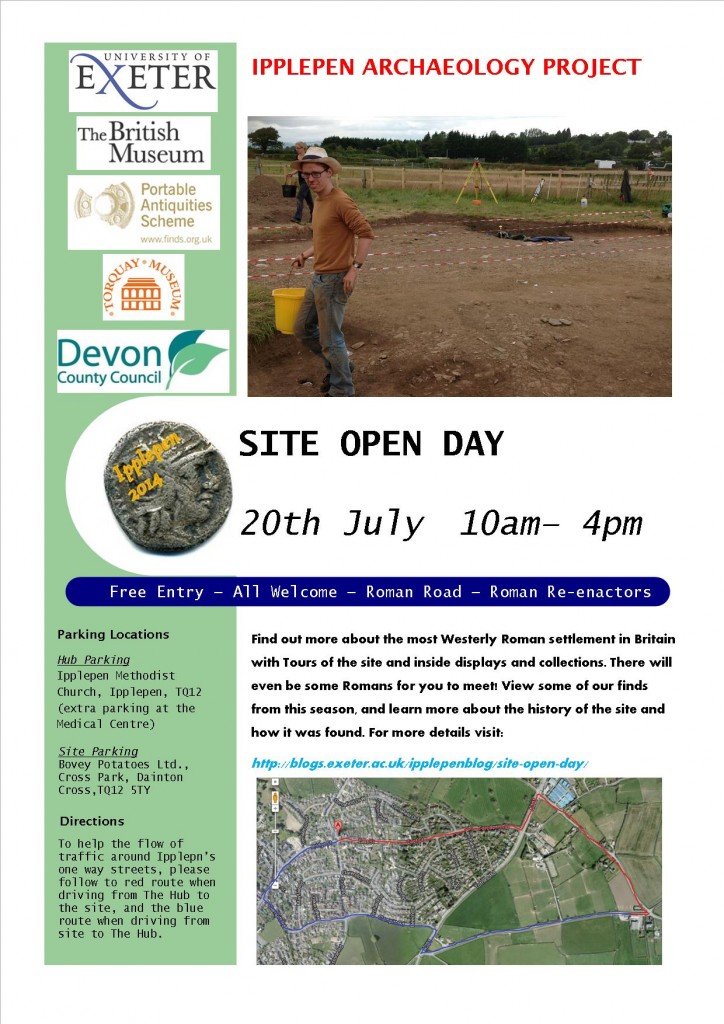 What a busy week it has been at Ipplepen, and apologies for not updating more frequently this week, I had my graduation ceremony on Wednesday!
Monday saw students and volunteers being taught how to 3D record our small finds, and it was gloriously sunny occasion for it too! Imogen, the Site Director also gave a talk about the correct way to fill in context sheets. Context sheets are an important aspect of every archaeological excavation, because as we excavate a site and dig out the fill of a feature, the fill is dug out and no longer exists, therefore it is vital that everything we do is recorded in meticulous detail. In the U.K. context sheets are normally filled out in a standardised manner, as laid out by the Museum of London Archaeology Service, below is a link to their manual, for anyone keen to have a read of the nitty-gritty details!
http://www.museumoflondonarchaeology.org.uk/NR/rdonlyres/056B4AFD-AB5F-45AF-9097-5A53FFDC1F94/0/MoLASManual94.pdf
Tuesday saw Greg (on a placement with PAS) tasked with driving a very important find to the Royal Albert Memorial Museum in Exeter for conservation. The great work of the RAMM conservators will be present for all to see at the Site Open this Sunday (did someone say a freshly conserved bronze bracelet, excavated last week, will be on display? I think they did…)!
Work also continued on washing the copious quantities of pottery that we uncovering on site, and another coin was found! Lunchtime saw the students and volunteers come over to The Hub for lunch, the warm food provided making a nice change to cold cheese sandwiches.
On Wednesday work continued at a great pace, with a milestone being reached as the 1,200th small find was registered, and two coins were found as well. In the evening Danielle Wootton gave a talk to the Ipplepen History Group about the site. One of the points brought up was that John Fowles, famous for penning 'The French Lieutenant's Woman' mentions strolling through the fields of Ipplepen (where he was evacuated during WWII) and musing on Roman activity, perhaps he used to stroll over the field where we are excavating now!
Thursday was a day of technology with students and volunteers being taught how to operate the 3D recording and levelling equipment. The afternoon saw us fly up a drone in order to take aerial photographs of the site, and to see if we could spot any surrounding groundworks or crop marks that might match up with previous geophysical surveys. It also provided us with the perfect opportunity to photograph the surrounding area with Denbury Hill Fort in the background. The day was rounded off with a talk by John briefing students about the site and what we have uncovered so far, and what this tells us, all in preparation for the Site Tours on Sunday for the Open Day.
Friday has begun with much gusto and excitement as everyone is getting ready for the Open Day. Excitingly a sondage trench (from the French word for 'a sounding') has been marked up at the end of the Roman road, in order to better assess what is around it and how it was built: a sondage trench works like a small trial trench.
And that is the week in brief!
We hope to see you at our Open Day this Sunday where we can answer all of your questions!