Today we were happy to have Dr Lukas Holata on site, a research fellow in the University of Exeter's archaeology department. While the team set down tools and took their lunch break, Lukas got to work taking over 700 images in order to create a 3D image of the site. We're looking forward to seeing the results!
In other news, the ditch with the quern stone find has been fully excavated by Jon and friends. Today Thea and Stewart were busy planning and drawing it, here is a picture of Thea in the fully excavated pit.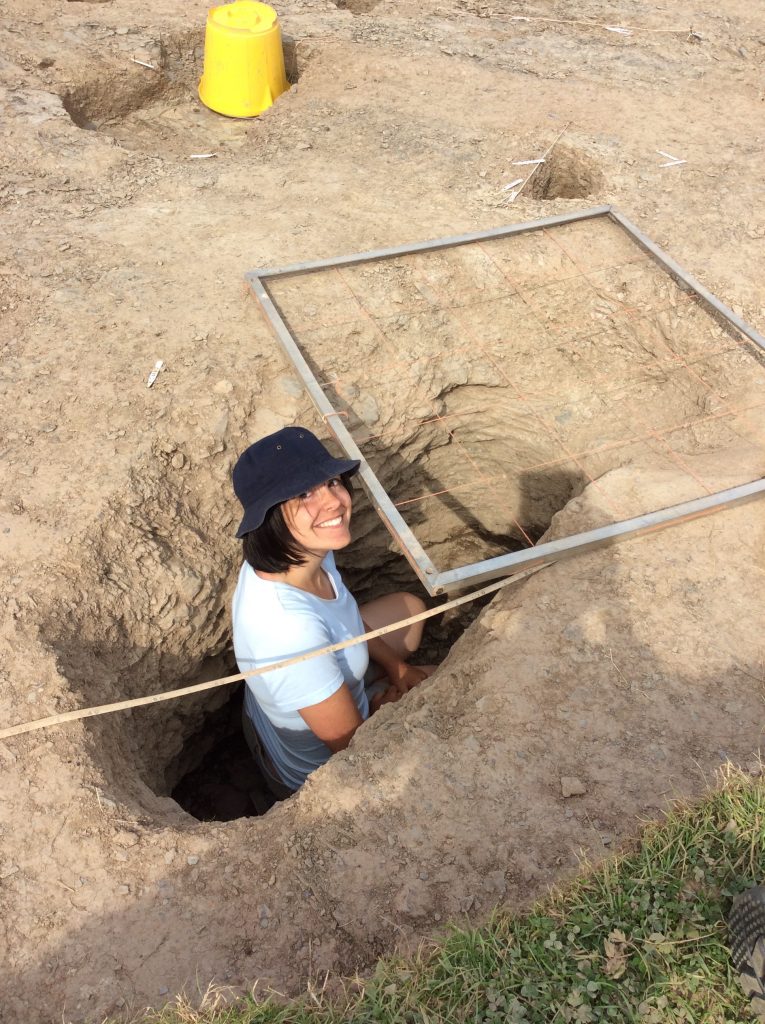 Another interesting feature that has been excavated is this possible well that Enfys and Jerry have been excavating.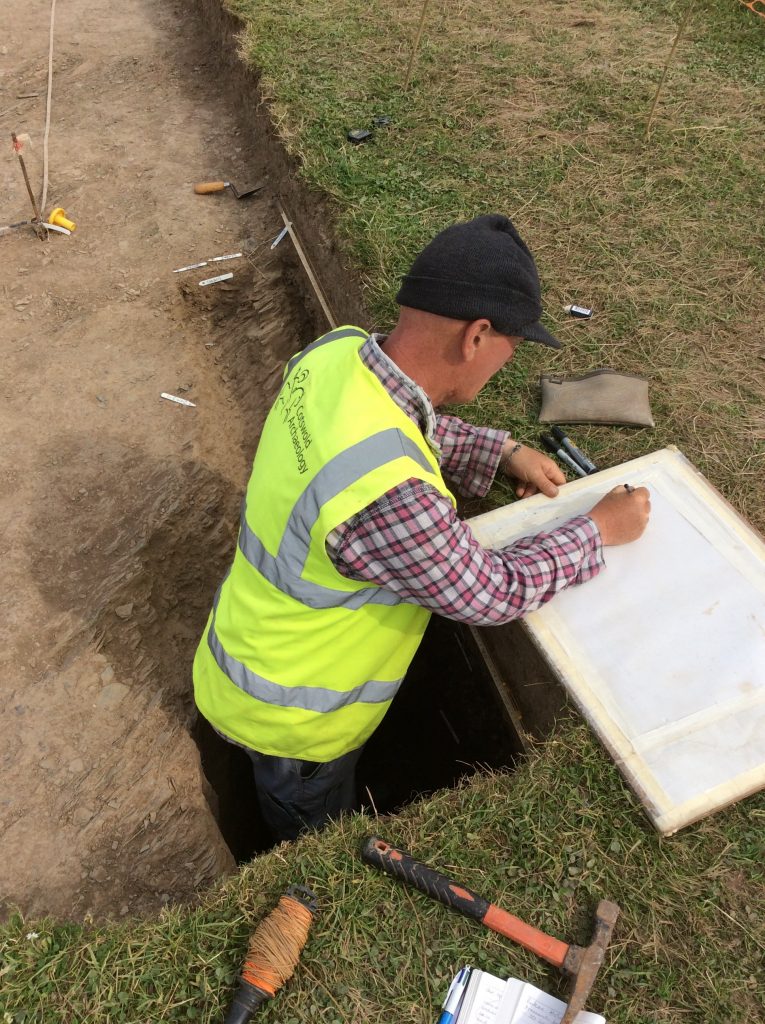 More of the team have been washing finds today, and it has been good weather for drying them. Some really interesting pottery sherds are being processed, and you can see some beautiful examples of these in the Hub until Thursday afternoon. Come and visit them soon, as it will be the last chance for the year. We have some spectacular pieces in the display cabinet!