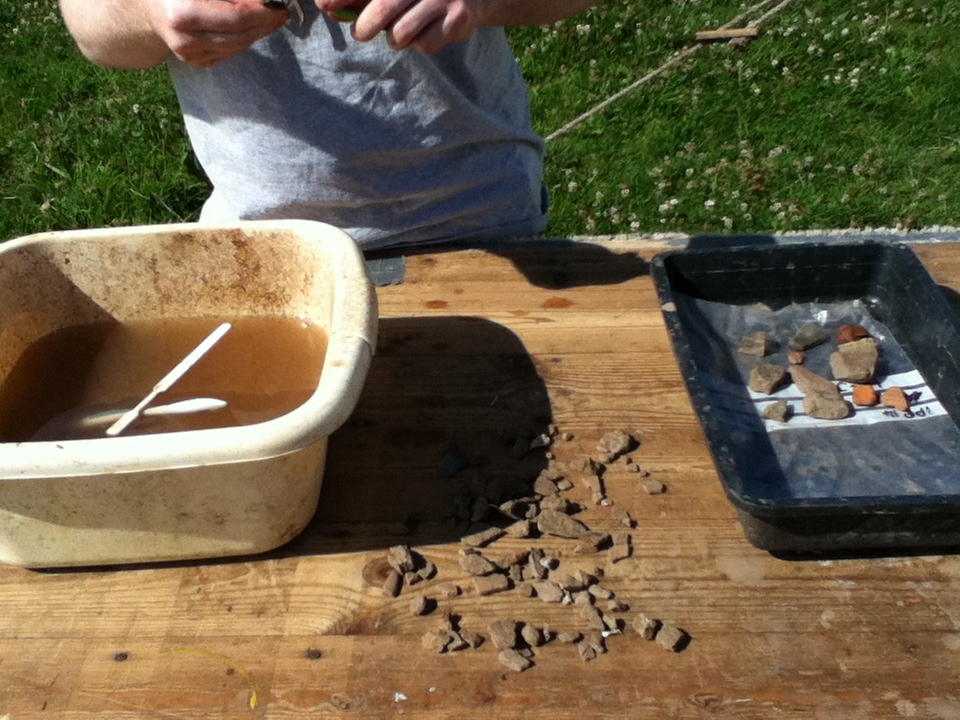 The good work continued on Day 2, with the cleaning back of the site continuing. Imogen Wood gave us all a talk on the pottery of the area; Neolithic, Iron Age, Romano-British, and Roman imports too (which was a good thing, since we have had a fair bit of pottery coming through)!
Tuesday also saw BBC Radio Devon visiting the site, the interview will be aired near the end of the week, but we shall keep you updated on that one!
Over at The Hub we managed to set up a monitor in order to display slideshows of last year's site photos. We can also show people the PAS website and how to navigate it.
Jim also paid a visit to the site, wearing a very fetching vest which his daughter had made for him, depicting some of the many finds that he has discovered over the years.
Day 3 saw pottery being laid to dry before washing and displays on Roman roads being sorted for show at The Hub. Whilst one of our interns Jess began digitising records and one of our student volunteers Chris sorted out some geophysical imaging.