This Saturday 25th June we will be welcoming the public once again for our annual Open Day! Come along for a fun-filled day of archaeology and activities. There is something for every age and lots to do and learn for the whole family.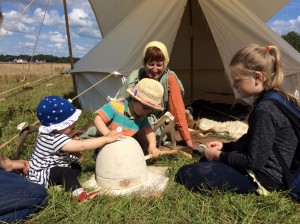 From 10:30 am to 3:30 pm, we have lots of fun and interesting things to see and do, including:
Guided tours of the excavation
Ipplepen Carnival Club tea tent
The chance to see our finds from this year's excavation in the finds tent
The British Museum and Portable Antiquities Scheme's Dr. Sam Moorhead, Roman Coin expert
County Archaeologist Bill Horner
Aisling Tuohy on horses in the Iron Age
and back again this year by popular demand is the hand-made Egyptian food!
And bringing the archaeology to life in our 'Living section, we have three amazing re-enactor groups!
The Vicus (Roman)
Isca Romans (Roman)
Dumnonika (Iron Age)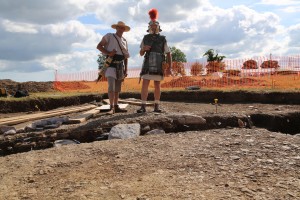 Come and experience what life would have been like in Ipplepen during the Iron Age and Roman periods with us. You can also get hands-on with history by learning how to make your own clay pots with supervisor Mandy and Exeter University student Reyhanne.
We have marquees for all weather shelter and a tea tent, refreshments and outdoor toilets. The site will be signposted on the day from the pertrol garage on the A381 (Newton Abbot to Totnes road)- please follow the green signs. It promises to be a great day for all! We look forward to welcoming you on site and showing you around!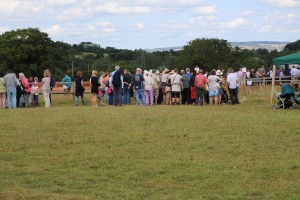 If you are unavailable on Saturday, you can come along to our Information Hub at Ipplepen Methodist Church, Monday to Friday 9:30 am – 4:15 pm until June 30th.
Keep following for more updates, we look forward to seeing you soon!